Your value in Business Process Management
The following chart shows which value is delivered in each step of a BPM project - and therefore with each of our process consulting products.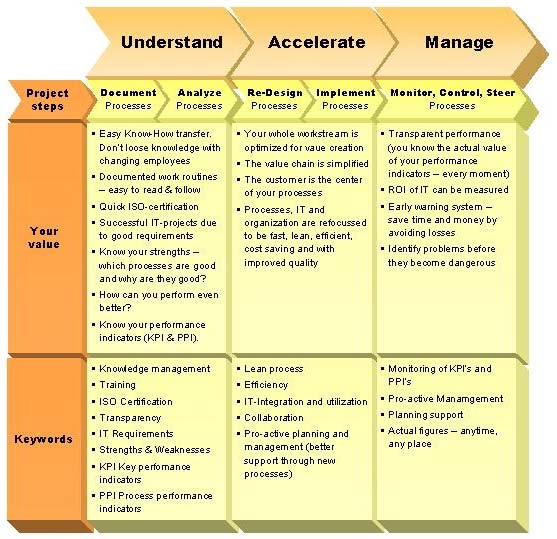 Efficiency. The smooth way.
&copy 2005 Hoffrichter Consulting Co. Ltd., Bangkok
"ProDoc", "ProAnalyse", "ProOptimise" and "ProPerformance" are trademarks of Hoffrichter Consulting International
Business process management BPM: Process documentation, ISO certification, process analysis, process optimisation and ERP solutions (like SAP)- in Thailand, South East Asia and Germany.